GCH Network e-News
Communities On the Water & the Golf Course
February 17, 2023 – February 19, 2023
TODAY'S HEADLINES
> Getaways – Callawassie Island Club, SC Discovery
> What's Going On.. Sea Pines, SC Hosts Cajun Chef
> Community News – Osprey Cove, GA Club Wins Award
NEW GCH COMMUNITIES!
> Tofttrees Golf Resort, State College, PA – Hometown of Penn State, fitness center, farm-to-table dining
> Savannah Lakes Village, SC – Lakefront community w/ 36 holes of golf
> Trilogy at Verde River, Rio Verde, AZ – Gated, 55+, hiking, biking, North Scottsdale
HOMES FOR SALE THIS WEEK ON GCH
> Moss Creek, SC 1-Level 3BR, Patio $399,000
> Hammock Dunes, FL .34 Acre Golf Homesite, $324,950
> Haig Point Club, SC Private, Updated 3BR $775,000
> Ocean Ridge Plantation, NC Updated 3BR $545,000
COMMUNITY NEWS
> New! GCH 2022 Annual Index – Best Communities, More
> New! Arts Festival at Woodside, SC
> Stargazers Gather at Desert Mountain, AZ
> Pickleball Clinics at Treasure Lake, PA

Golf Retirement Planner
> Retire Savannah: Top 10 Reasons to Retire to The Landings
> Retire to Harbour Ridge, FL – Top 10 Reasons
> Top 10 Reasons to Retire to Savannah Lakes Village, SC
> Retire Melbourne FL: Top 10 Reasons to Choose Indian River CC
GETAWAYS & Discovery Visits
Callawassie Island, SC Discovery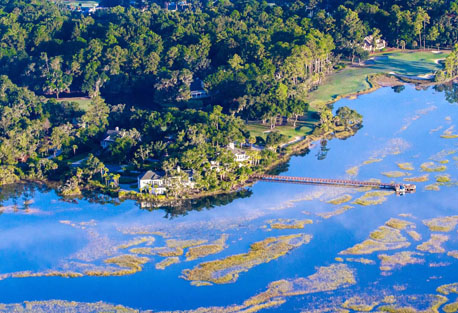 Callawassie Island, SC: 3-Day Discovery w/ dining, more. 
> Callawassie Island, SC invites visitors to enjoy its 3-day/2-night Discovery Visit and learn firsthand why it's such a popular place in the Lowcountry to live. Package includes 3 days/2 nights accommodations for two in an on-island Cottage or Villa.
Benefits include unlimited access to the fitness center, two swimming pools and six Har-Tru tennis courts, unlimited access to both the Clubhouse and River Club, $50 gift certificate for dining.
In addition, you have your choice of taking either a golf or tennis lesson, plus a session with a personal trainer and a personalized real estate tour of Callawassie's outstanding homes, homesites and amenities. Price is just $299 per person. Send me more information about Callawassie Island!
WHAT'S GOING ON AT…
Sea Pines Resort, SC Hosts Cajun Chef

Sea Pines Resort, SC: Beach club hosts Cajun chef, celebration.
> Sea Pines Resort, Hilton Head Island SC and the community's fine-dining aficionados are eagerly awaiting the return of Chef Joe Truex and his Cajun-inspired recipes, to be featured on Mardi Gras Night in the Atlantic Room of the Sea Pines Beach Club.
In a celebration taking place from 6:30 to 8:30 p.m. on Tue., Feb. 21, the Louisiana native will create a special multi-course menu of iconic New Orleans dishes. It all starts with a Captain Morgan welcome cocktail provided by E&J Gallo and wines from Constellation Brands.  Send me more information about Sea Pines!
COMMUNITY NEWS AND UPDATES
Osprey Cove, GA Club Wins Award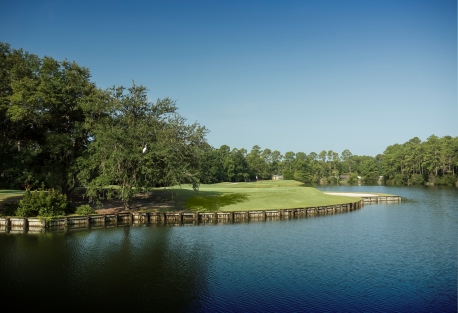 Osprey Cove, GA: Club wins award.
> Osprey Cove, St. Mary's GA recently announced that its golf facility, The Club at Osprey Cove, had attained the No. 9 position for the state of Georgia in the Golfer's Choice Awards conducted by NBC Sports Next/GolfNow.
The annual Golfers' Choice lists are compiled by analyzing the ratings and reviews submitted by GolfPass members—avid golfers with paid subscriptions delivering them a suite of golf-related benefits and privileges.
NBC Sports Next has developed a GolfPass' Ratings Index logic that weights newer reviews and combines them with a course's subcategory averages. There were 10,676 GolfPass reviews submitted in 2022, covering 155 different courses.  Send me more information about Osprey Cove!