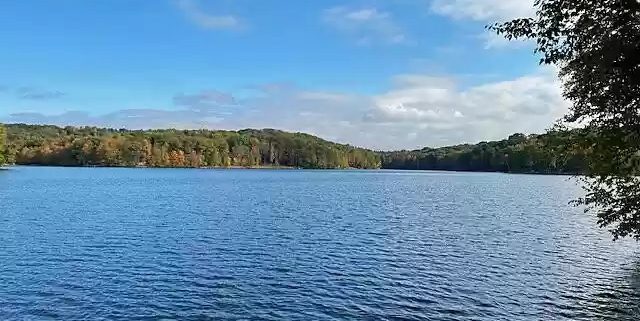 GCH Network e-News
Communities On the Water & the Golf Course
January 13, 2023 – January 15, 2023
TODAY'S HEADLINES
> Getaways – Moss Creek, SC Member for a Day
> What's Going On At..  Pickleball Clinics at Treasure Lake, PA
> Community News and Updates – Indian River CC, FL Names Employee of the Year
NEW GCH COMMUNITIES!
> Tofttrees Golf Resort, State College, PA – Hometown of Penn State, fitness center, farm-to-table dining
> Savannah Lakes Village, SC – Lakefront community w/ 36 holes of golf
> Trilogy at Verde River, Rio Verde, AZ – Gated, 55+, hiking, biking, North Scottsdale
HOMES FOR SALE THIS WEEK ON GCH
> Osprey Cove, GA Landscaped Lakefront 3BR $525,000
> Lake Arrowhead, GA Newer Craftsman Style 4BR $426,900
> The Club at Ibis, FL 3BR, Tile Floors, $485,000 Furnished
> Dataw Island, SC 3BR, Great Rental Opportunity $425,000
COMMUNITY NEWS
> New! GCH 2022 Annual Index – Best Communities, More
> Archaeology Series at Palmetto Bluff, SC
> Kids' Holiday Party at Hilton Head Plantation, SC
> Lifestyle Visit at Reynolds Lake Oconee, GA

Golf Retirement Planner
> Retire Savannah: Top 10 Reasons to Retire to The Landings
> Retire to Harbour Ridge, FL – Top 10 Reasons
> Top 10 Reasons to Retire to Savannah Lakes Village, SC
> Retire Melbourne FL: Top 10 Reasons to Choose Indian River CC
GETAWAYS & Discovery Visits
Moss Creek, SC Member for a Day

Moss Creek, SC: Member for a Day options include golf, more.
> Moss Creek, Hilton Head Island SC has a full array of enjoyable Member for a Day opportunities to choose from. "Golf Devil's Elbow" provides a round of golf plus lunch in the Grill Room or dinner in the Grill Room.
There is also a tennis version with lunch or dinner variation.
Finally, there is a fitness–center option which includes an hour of fitness facility usage along with a half-hour personal training session. Please inquire for availability and current rates.  Send me more information about Moss Creek.
WHAT'S GOING ON AT…
Pickleball Clinics at Treasure Lake, PA

Treasure Lake, PA: Lake living, plus pickleball clinics!
> Treasure Lake, DuBois PA is offering a January series of Pickleball Clinics on the 14th, the 21st and the 28th of the month on the courts at Treasure Lake Church.
First-timers, novices and advance beginners are all invited, with sessions devoted to each group. Registration is required to participate. Fee is $100 for the two-hour clinics, with paddles and balls required. Send me more information about Treasure Lake!
COMMUNITY NEWS AND UPDATES
Indian River CC, FL Names Employee of the Year

Indian River Colony Club, FL: Honors Employee of the Year.
> Indian River Colony Club, Melbourne-Viera FL has named Lissette Más the community's 2022 Employee of the Year, recognizing her at a recent ceremony where she was given a plaque and a $250 monetary award. An employee since 2016, Más helms the reception desk at the club, with duties that include greeting and assisting members and guests, routing incoming telephone calls and numerous administrative tasks.
Her outstanding work and positive outlook led to her selection, according to an IRCC announcement. Department managers each nominate an exceptional member of their team and then cast votes for the most exemplary employee. Send me more information about Indian River Colony Club!