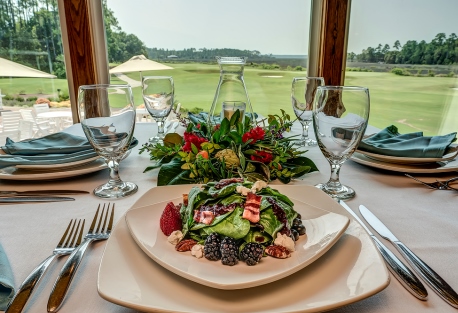 GCH Network e-News
Communities On the Water & the Golf Course
February 4, 2022 – February 6, 2022
TODAY'S HEADLINES
> Getaways – Haig Point Club Discovery
> Community News and Updates – Ford's Colony Donates to RIDES
> What's Going On At… Valentine's Day at Osprey Cove
NEW GCH COMMUNITIES!
> Savannah Lakes Village, SC – Lakefront community w/ 36 holes of golf
> Trilogy at Verde River, Rio Verde, AZ – Gated, 55+, hiking, biking, North Scottsdale
> Sea Trail Plantation, Sunset Beach, NC – 54 holes of golf, beach access
> Ocean Ridge Plantation, Ocean Isle Beach, NC – 72 holes of golf, beach, Atlantic Ocean & ICW access
HOMES FOR SALE THIS WEEK ON GCH
> Quail Ridge, FL Lake & Golf View 3BR Condo $395,000
> Reynolds Lake Oconee, GA Updated 5BR Townhome $599,000
> Kingsmill on the James, VA 4BR Classic Colonial $498,000
> Hammock Dunes, FL 3BR Near Beach $649,900
> The Preserve at the Woodlands, MA Last Remaining Lot $4,995,000
COMMUNITY NEWS
> NEW! 2021 Annual Index – Top Posts, Homes, More
> NEW! Pickleball Center Opens at Callawassie Island Club
> Employees Needed at Sea Pines Resort
> Waterfall Club Unveils Renovations Online
> Celebration at Dataw Island
Golf Retirement Planner
> Top 10 Reasons to Retire to Savannah Lakes Village, SC
> Retire Melbourne FL: Top 10 Reasons to Choose Indian River CC
> Retire Savannah: Top 10 Reasons to Retire to The Landings
> Retire to Harbour Ridge, FL – Top 10 Reasons
GETAWAYS & STAY 'N' PLAYS
Haig Point Club Discovery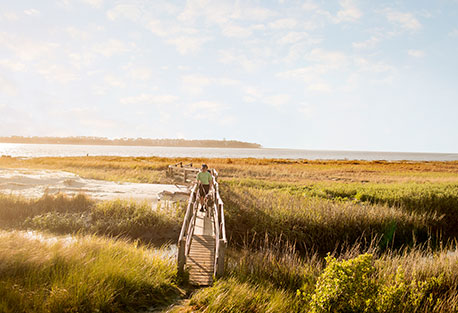 Haig Point, SC: Stay in lighthouse or mansion during visit.
> Haig Point Club, Daufuskie Island SC invites you on a Discovery Experience weekend. Your three-day and two-night weekend includes accommodations at the Strachan Mansion or the 1873 Lighthouse, depending on availability. These historic properties showcase the beauty and elegance of island life at Haig Point.
The package includes one round of golf for two on a Rees Jones course, one breakfast for two at the Clubhouse, one lunch for two at the Clubhouse, one dinner for two at the Calibogue Club, a complimentary pass for ferries and water taxis, complimentary parking at the Embarkation Center and a personal tour of the community. Send me more information about Haig Point!
COMMUNITY NEWS AND UPDATES
Ford's Colony Donates to RIDES Program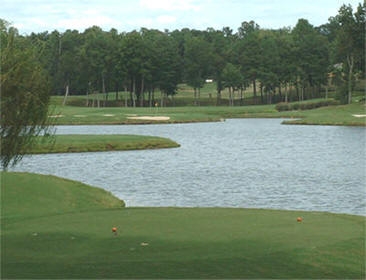 Ford's Colony, VA: Community club donates to RIDES.
> Ford's Colony, Williamsburg VA and its Auto Enthusiasts Club have donated the $2,000 proceeds from the annual club-sponsored Williamsburg Invitational Car Show to the Williamsburg RIDES program.
Affiliated with the Peninsula Agency on Aging Transportation Services Program, RIDES provides non-emergency medical transportation for non-driving seniors who have no access to public transportation and cannot afford private transportation or are not eligible for Medicaid transportation. Send me more information about Ford's Colony!
WHAT'S GOING ON AT…
Valentine's Day at Osprey Cove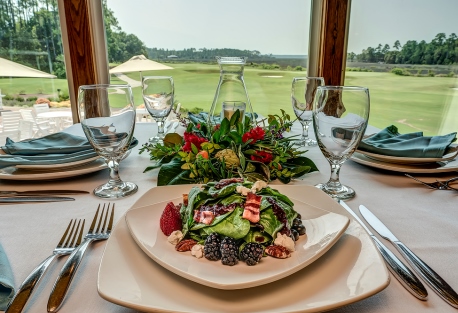 Osprey Cove, GA: Hosts Valentine's Day event.
> Osprey Cove, St. Mary's GA invites members to gather for a Valentine's Celebration event the evening of Saturday, Feb. 12. The Osprey Cove clubhouse will be specially decorated for the occasion and special menu will be served.
For the convenience of member families, a "dine and drop" feature will allow children to gather at the River Club amenity for a movie and dinner while the parents get the night to themselves. Send me more information about Osprey Cove!