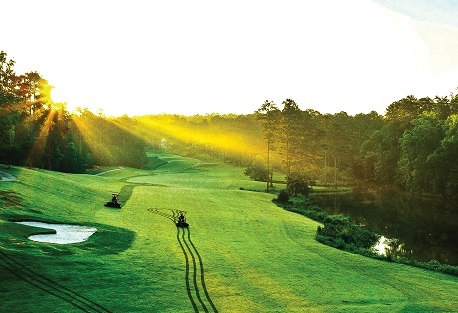 GCH Network e-News
Communities On the Water & the Golf Course
May 5, 2023 – May 7, 2023
TODAY'S HEADLINES
> Getaways – Savannah Lakes Village, SC Discovery
> What's Going On At…
Derby Day at Woodside, SC
Bear Management Talk at Treasure Lake, PA
NEW GCH COMMUNITIES!
> Tofttrees Golf Resort, State College, PA – Hometown of Penn State, fitness center, farm-to-table dining
> Savannah Lakes Village, SC – Lakefront community w/ 36 holes of golf
> Trilogy at Verde River, Rio Verde, AZ – Gated, 55+, hiking, biking, North Scottsdale
HOMES FOR SALE THIS WEEK ON GCH
> Lake Arrowhead, GA Newer 4BR Craftsman $419,900
> Grand Haven, FL Under Construction 3BR $789,900
> Sun City Riverbend, SC Private 2BR $685,000
> Reynolds Lake Oconee, GA Pond View 3BR $1,099,000
COMMUNITY NEWS
> GCH 2022 Annual Index – Best Communities, More
> New! Staff at Lakewood National Wins Award
> Golf Equipment Updates at Osprey Cove, GA
> Golf Course Contraction is Finally Over
> Together for a Cure at The Landings, GA
> RBC Heritage at Sea Pines Resort, SC
> Beach Club Updates at Ocean Ridge, NC
> Trail Updates at Woodside, SC
> Top Hotel, Healthiest Club, More

Golf Retirement Planner
> 3 Ways to Connect with Your Grandkids at Your Community
> Retire Savannah: Top 10 Reasons to Retire to The Landings
> Retire to Harbour Ridge, FL – Top 10 Reasons
> Top 10 Reasons to Retire to Savannah Lakes Village, SC
GETAWAYS & Discovery Visits
Savannah Lakes Village, SC Discovery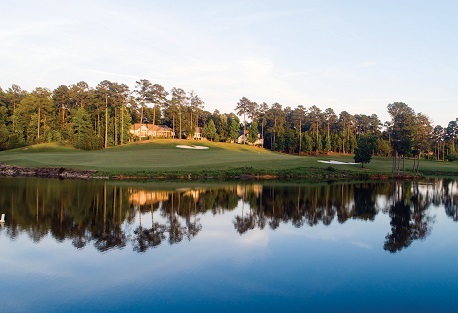 Savannah Lakes Village, SC: Offering special Discovery Visit.
> Savannah Lakes Village, McCormick SC invites you to visit the community for either three or four days on a special Discovery Visit package. Accommodations are on the lake peninsula in the Southwind Cove Townhomes. This package also includes rounds of golf on the lakefront landscapes of two championship golf courses; tennis, pickleball or bowling; access to fitness amenities, yoga and the swimming pool.
You can explore Savannah Lakes Village freely by foot, bike, kayak or boat, and you'll also receive a private community tour. Stay for 3 days, 2 nights for $199 or choose to stay for 4 days, 3 nights for $275.  Send me more information about Savannah Lakes Village!
WHAT'S GOING ON AT….
Derby Day at Woodside, SC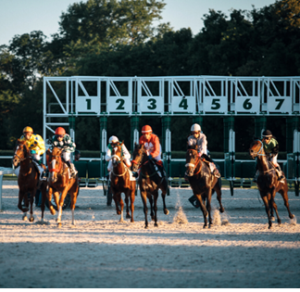 Woodside, SC: Hosts Derby Day May 6.
> Woodside, Aiken SC will gather its sporting residents for a festive Derby Day at the Reserve Club event on Sat., May 6. Post time for the "most exciting two minutes in sports" is just before 7 p.m., so preliminary activities will begin around 4 p.m.
Women are invited to wear appropriate Derby Day hats and men will sport their fanciest bow ties. Entertainment for the afternoon will include a tapas buffet and small-batch bourbon tastings. Send me more information about Woodside!
Bear Management Talk at Treasure Lake, PA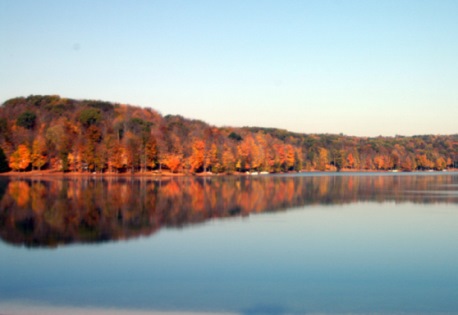 Treasure Lake, PA: Hosts regional representative for talk.
> Treasure Lake, DuBois PA will devote its upcoming Town Hall to a presentation by the Pennsylvania Game Commission, with a keynote address by its regional representative, Tom Henry, who will conduct a Q&A session following his talk.
The event is hosted by the Treasure Lake Wildlife Committee and scheduled for Sat., May 6 at 10 a.m. in the community's premier gathering space, Lakeview Lodge. A proposed black bear management initiative will be the primary topic of discussion. Send me more information about Treasure Lake!