GCH Network e-News
Communities On the Water & the Golf Course
February 25, 2022 – February 27, 2022
TODAY'S HEADLINES
> Getaways – Piper's Landing FL Discovery
> What's Going On At…  Buffet and Music at Treasure Lake PA
> Community News and Updates – Sea Pines Resort SC Earns Top Ranking
NEW GCH COMMUNITIES!
> Savannah Lakes Village, SC – Lakefront community w/ 36 holes of golf
> Trilogy at Verde River, Rio Verde, AZ – Gated, 55+, hiking, biking, North Scottsdale
> Sea Trail Plantation, Sunset Beach, NC – 54 holes of golf, beach access
> Ocean Ridge Plantation, Ocean Isle Beach, NC – 72 holes of golf, beach, Atlantic Ocean & ICW access
HOMES FOR SALE THIS WEEK ON GCH
> Savannah Lakes Village, SC 4BR, Covered Boat Dock $619,000
> Grand Haven, FL Updated 4BR, Pool $629,900
> The Landings, GA Lagoon View 3BR $600,000
> Hammock Beach, FL Ocean View 2nd Floor 3BR Condo $699,000

COMMUNITY NEWS
> NEW!  Birding at Dataw Island
> Cutting Edge Technology at Sea Pines
> Ford's Colony Donates to RIDES Program
> 2021 Annual Index – Top Posts, Homes, More
> Pickleball Center Opens at Callawassie Island Club
> Employees Needed at Sea Pines Resort
> Waterfall Club Unveils Renovations Online
> Celebration at Dataw Island
Golf Retirement Planner
> Top 10 Reasons to Retire to Savannah Lakes Village, SC
> Retire Melbourne FL: Top 10 Reasons to Choose Indian River CC
> Retire Savannah: Top 10 Reasons to Retire to The Landings
> Retire to Harbour Ridge, FL – Top 10 Reasons
GETAWAYS & STAY 'N' PLAYS
Piper's Landing FL Discovery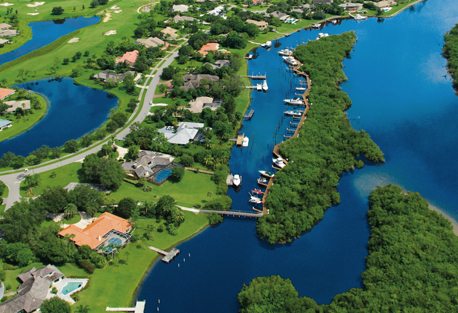 Piper's Landing, FL: Explore, tour, dine and more during visit.
> Piper's Landing Yacht and Country Club, Palm City FL invites interested homebuyers to experience the community on a Stay & Play Discovery Package. Come by plane, car, or boat to enjoy the Piper's Landing lifestyle, tour homes and get a close-up feel for the community.
Package includes unlimited golf on the Gene Bates 6,922-yard championship golf course, unlimited tennis and pickleball,  gourmet lunches and dinners and boat trips on the river, lagoon or Atlantic Ocean. Treat yourself to a professional massage at member pricing, and rejuvenate the mind and body with yoga or water aerobics. While visiting, take a personalized tour of residential offerings in the community.  Send me more information about Piper's Landing!
WHAT'S GOING ON AT…
Buffet and Music at Treasure Lake PA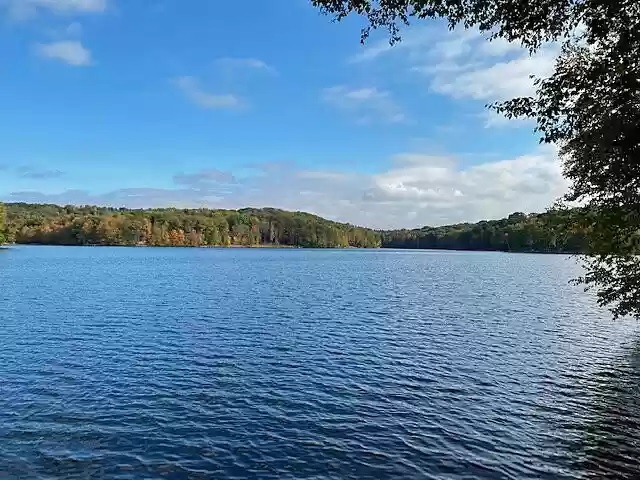 Treasure Lake, PA: Lake community event is open to public.
> Treasure Lake, DuBois PA invites the public to attend an upcoming special evening of music, comedy and savory Italian cuisine. The event is "Dueling Pianos" and it's scheduled for Fri., March 4 in the community's Lakeview Lodge activity center.
A special pasta buffet will be served from 6:30 to 8:30 p.m. and the entertainment begins at 8 p.m. Tickets are $30 each for dining and the show. Send me more information about Treasure Lake!
COMMUNITY NEWS AND UPDATES
Sea Pines Resort, SC Inn Earns Top Ranking


Sea Pines Resort, SC: Inn & Club named a top hotel.

> Sea Pines Resort, Hilton Head Island SC is pleased to announce that its on-property luxury hotel, The Inn & Club at Harbour Town, has been named one of the top 12 hotels in the country for 2022 by U.S. News & World Report, a global authority in travel property rankings and consumer advice.
It is the second consecutive year, and third time in four years, that 60-room hostelry has appeared in the publication's "Best Hotels" rankings, which recognize properties for providing top-of-the-line amenities and hospitality for travelers.   Send me more information about Sea Pines!