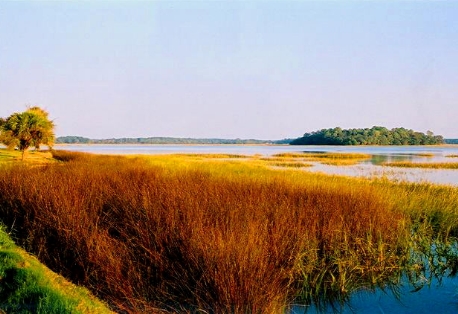 GCH Network e-News
Communities On the Water & the Golf Course
February 18, 2022 – February 20, 2022
TODAY'S HEADLINES
> Getaways – Lake Arrowhead, GA Discovery
> What's Going On At…
Putting at Summit Rock, TX
Birding at Dataw Island, SC
NEW GCH COMMUNITIES!
> Savannah Lakes Village, SC – Lakefront community w/ 36 holes of golf
> Trilogy at Verde River, Rio Verde, AZ – Gated, 55+, hiking, biking, North Scottsdale
> Sea Trail Plantation, Sunset Beach, NC – 54 holes of golf, beach access
> Ocean Ridge Plantation, Ocean Isle Beach, NC – 72 holes of golf, beach, Atlantic Ocean & ICW access
HOMES FOR SALE THIS WEEK ON GCH
> Hilton Head Plantation, SC Private 5BR, Fireplace $589,000
> Ocean Ridge Plantation, NC Custom Golf View 3BR $549,500 
> Woodside, SC To-Be-Built 2BR, Covered Porch $570,400
> Harbour Ridge, FL 1-Level Golf View 2BR $189,000 
COMMUNITY NEWS
> NEW! Cutting Edge Technology at Sea Pines
> Ford's Colony Donates to RIDES Program
> 2021 Annual Index – Top Posts, Homes, More
> Pickleball Center Opens at Callawassie Island Club
> Employees Needed at Sea Pines Resort
> Waterfall Club Unveils Renovations Online
> Celebration at Dataw Island
Golf Retirement Planner
> Top 10 Reasons to Retire to Savannah Lakes Village, SC
> Retire Melbourne FL: Top 10 Reasons to Choose Indian River CC
> Retire Savannah: Top 10 Reasons to Retire to The Landings
> Retire to Harbour Ridge, FL – Top 10 Reasons
GETAWAYS & STAY 'N' PLAYS
Lake Arrowhead, GA Stay & Play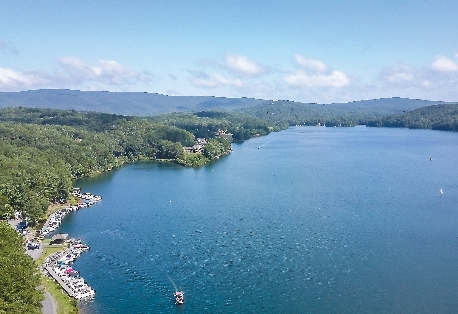 Lake Arrowhead, GA: Get discounts on golf, dining and more.
> Lake Arrowhead, Waleska GA is pleased to offer Discovery Stay & Play accommodations in its newly constructed luxury Golf Villa. Guests will be receive a 15-minute presentation describing the community and a tour of model homes.
Stay & Play guests receive 10 percent off dining, boat rentals and golf and have access to tennis, pickleball, bocce ball, basketball, hiking trails, pools, fishing pier, Great Festival Park and more. Weekdays from $169/night. Weekends from $199/night. Rates are based on a minimum 2 night stay, double occupancy. Single night rate for weekdays & weekends is $229, double occupancy. Send me more information about Lake Arrowhead!
WHAT'S GOING ON AT…
Putting Event at Summit Rock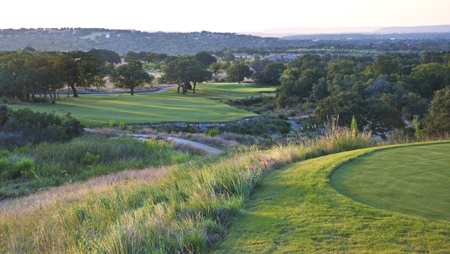 Summit Rock, TX: Putting event coming up this month.
> Summit Rock, Horseshoe Bay TX has a fun and competitive golf event coming up on Thursday, February 24 that is open to all ages. It's the Whitewater Putting Happy Hour, from 3 to 5 p.m., on the Horseshoe Bay "real-grass" 18-hole, par-72 putting challenge course, one of only two in the entire United States.
Golfers use their putters to play between challenging bunkers and water hazards along smooth natural putting surfaces. Kids 5 and under play free, it's $5 for children 6-15, and adults pay $10 for the chance to compete. Send me more information about Summit Rock!
Birding Event at Dataw Island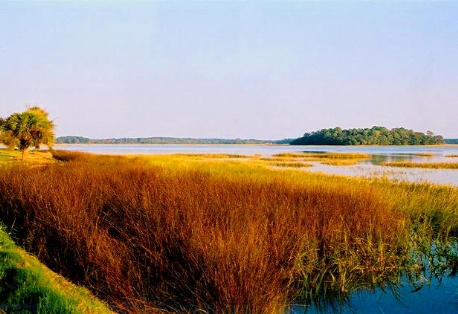 Dataw Island, SC: Birding event coming up this weekend.
> Dataw Island, SC and the binocular-carrying members of the Dataw Island Conservancy are signed up and ready for the 25th annual Great Backyard Bird Count, sponsored by the National Audubon Society and scheduled for the weekend of Feb. 18-21.
The Great Backyard Bird Count is a free, fun, and easy event that engages bird watchers of all ages in counting birds to create a real-time snapshot of bird populations. Each submitted list helps researchers at the National Audubon Society, Cornell Lab of Ornithology and Birds Canada learn more about how birds are doing, and how to protect them.  Send me more information about Dataw Island!