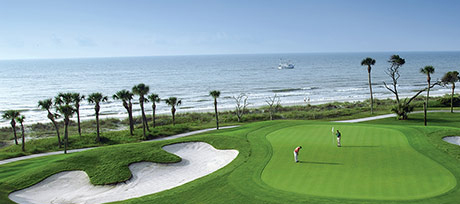 GCH Network e-News
Communities On the Water & the Golf Course
March 10, 2023 – March 12, 2023
TODAY'S HEADLINES
> Getaways – Outdoor Adventure at Palmetto Dunes, SC
> What's Going On at…
St. Patrick's Day at Osprey Cove, GA
Hilton Head Plantation, SC Crafting Club Hosts Benefit
NEW GCH COMMUNITIES!
> Tofttrees Golf Resort, State College, PA – Hometown of Penn State, fitness center, farm-to-table dining
> Savannah Lakes Village, SC – Lakefront community w/ 36 holes of golf
> Trilogy at Verde River, Rio Verde, AZ – Gated, 55+, hiking, biking, North Scottsdale
HOMES FOR SALE THIS WEEK ON GCH
> Kingsmill on the James, VA Updated 5BR $839,000
> Treasure Lake, PA Lakefront 4BR $699,500
> The Landings, GA 1-Level Golf View 3BR $599,000
> Hammock Beach, FL 4BR, Yard, Spa $890,000
COMMUNITY NEWS
> GCH 2022 Annual Index – Best Communities, More
> New! K-9 Vets Honored at Indian River Colony Club, FL
> Cardboard Sled Derby at Treasure Lake, PA
> Cajun Chef at Sea Pines Resort, SC
> Arts Festival at Woodside, SC

Golf Retirement Planner
> Retire Savannah: Top 10 Reasons to Retire to The Landings
> Retire to Harbour Ridge, FL – Top 10 Reasons
> Top 10 Reasons to Retire to Savannah Lakes Village, SC
> Retire Melbourne FL: Top 10 Reasons to Choose Indian River CC 
GETAWAYS & Discovery Visits
Outdoor Adventure at Palmetto Dunes, SC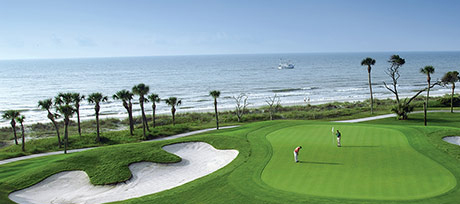 Palmetto Dunes, SC: Enjoy 4 day/3 nights at coastal community.
> Palmetto Dunes, Hilton Head Island SC presents its Outdoor Adventure discovery package, available based on availability. The package includes 4 days/3 nights in a 2-BR resort-view villa and a host of activities, including:
Two-hour kayak rental to paddle along a peaceful 11-mile lagoon waterway
Bike Rentals to explore 25 miles of paved pathways & 3 miles of pristine beaches
Nature/Dolphin Tour departing from Shelter Cove Harbour & Marina
Two hours of court time per day at the Tennis & Pickleball Center
Resort dining
Merchandise discounts and preferred rates on select resort activities
Rates for the package are available on request, and are based on four-person occupancy in a two-bedroom unit. Send me more information about Palmetto Dunes!
WHAT'S GOING ON AT…
HHP, SC Crafting Club Hosts Benefit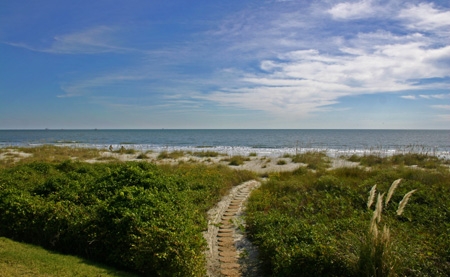 HHP crafting club hosts benefit.
> Hilton Head Plantation, Hilton Head Island SC is letting residents know that one of its many activity groups, the HHP Crafters, is actively planning its next Crafts Sale, to benefit Hospice Care of the Lowcountry.
This is a community-based nonprofit organization established to give comfort, honor, and dignity for end of life patients and their families. In 2022 alone, the HHP Crafters donated $19,000 to Hospice Care. In all, the HHP Crafters have donated over $296,000 through their sales. HHP Crafters meets every second and fourth Thursday of the month. Send me more information about Hilton Head Plantation!
St. Patrick's Day at Osprey Cove, GA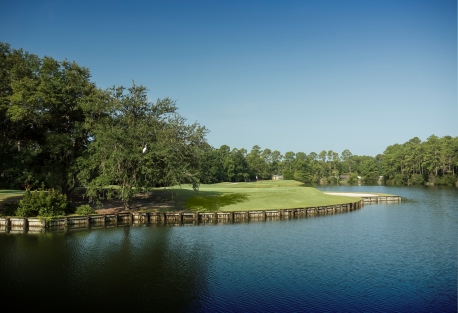 Osprey Cove, GA: Hosting St. Patrick's Day celebration.
> Osprey Cove, St. Mary's GA will celebrate the Wearing of the Green in fine style, beginning with a St. Patrick's Day Parade that starts at 4:30 p.m on Fri., March 17 at the River Club and follows a route to the main clubhouse. Residents are invited to decorate their golf carts and bikes in honor of this springtime celebration.
Gathered at the clubhouse will be some of the area's top food truck vendors serving holiday favorites, including Irish soda bread, corned beef and cabbage, Reuben sandwiches and corned beef hash. Send me more information about Osprey Cove!