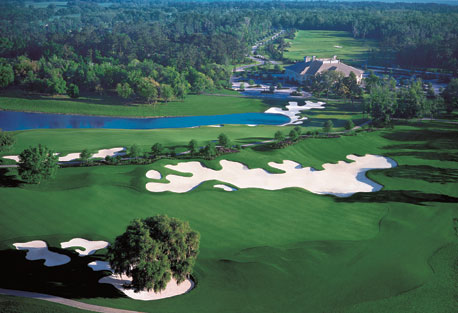 GCH Network e-News
Communities On the Water & the Golf Course
October 22, 2021 – October 24, 2021
TODAY'S HEADLINES
> Getaways –  Moss Creek Member for a Day
> Community News and Updates – Desert Mountain Considers Environment
> What's Going On At… Music at Golden Ocala
NEW GCH COMMUNITIES!
> COMING SOON! Savannah Lakes Village, SC – Lakefront community w/ 36 holes of golf
> Trilogy at Verde River, Rio Verde, AZ – Gated, 55+, hiking, biking, North Scottsdale
> Sea Trail Plantation, Sunset Beach, NC – 54 holes of golf, beach access
> Ocean Ridge Plantation, Ocean Isle Beach, NC – 72 holes of golf, beach, Atlantic Ocean & ICW access
HOMES FOR SALE THIS WEEK ON GCH
> Sea Trail Plantation, NC Golf & Pond View, $399,900
> Heritage Shores, DE 3-4BR, Many Options, From $339,990
> Kingsmill on the James, VA Quiet 3BR, Yard, $380,000
COMMUNITY NEWS
> Group Acquires Palmetto Bluff, SC
> Customizable Visits at Waterfall Club
> Harvest Time at The Landings, GA
Golf Retirement Planner
> Retire Melbourne FL: Top 10 Reasons to Choose Indian River CC
> Retire Savannah: Top 10 Reasons to Retire to The Landings
> Retire to Harbour Ridge, FL – Top 10 Reasons
> Top 10 Reasons to Retire to Coastal Georgia & Osprey Cove
> Retire to West Palm Beach, FL & The Club at Ibis (13 Reasons)
> Top 10 Reasons to Retire to Grand Haven – Video
> Top 10 Reasons to Retire to Delaware (& Heritage Shores)
> Top 10 Reasons to Retire to Treasure Lake PA
> Top 7 Reasons for Retiring to Arizona
> Retire to Hilton Head and Bluffton
GETAWAYS & STAY 'N' PLAYS
Moss Creek Member for a Day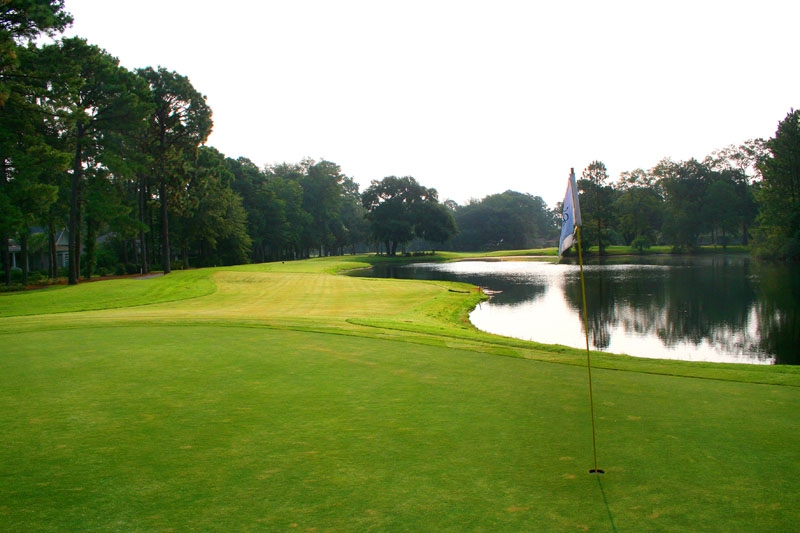 Moss Creek, SC: Member for a Day options include golf, fitness.
> Moss Creek Plantation, Hilton Head Island SC has a full array of enjoyable Member for a Day opportunities. "Golf Devil's Elbow" provides a round of golf plus lunch in the Grill Room ($45 per person) or dinner in the Grill Room ($55 p/p). There is also a tennis version with lunch or dinner variation, priced at $25 and $35, respectively.
Finally, there is a fitness-center version of the offer, priced at $45 and $55, which includes an hour of fitness facility usage along with a half-hour personal training session. Send me more information about Moss Creek!
COMMUNITY NEWS AND UPDATES
Desert Mountain Considers Environment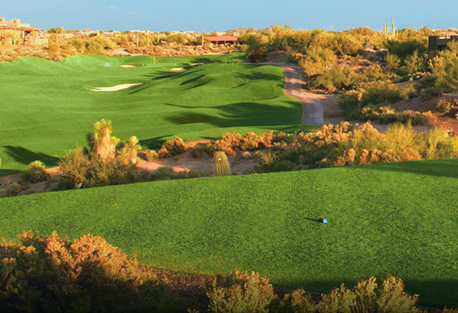 Desert Mountain, AZ: Using environmentally friendly approaches.
> Desert Mountain, Scottsdale AZ continues its emphasis on environment stewardship and sustainable turf grass practices by switching some of its golf courses to cool-season grasses so they can play all year-round on the best possible conditions.
This is possible, in part, due to Desert Mountain's elevation and unique atmospheric conditions. Previously all seven Nicklaus Signature courses at the property had Bermuda grass fairways and tees, which had to be overseeded in the fall.
Now several of the courses have bent grass fairways. Additionally, all turf is now irrigated with reclaimed water. Send me more information about Desert Mountain!
WHAT'S GOING ON AT…
Music at Golden Ocala Oct. 23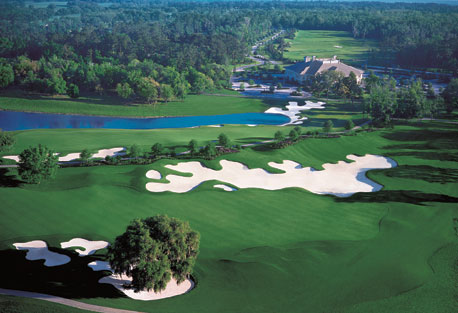 Golden Ocala, FL: Special event this weekend.
> Golden Ocala Golf & Equestrian Club, Ocala FL presents an evening of fun and live entertainment at the Yellow Pony performance center and club on Sat., Oct. 23 from 6:30 to 10 p.m.
Appearing on stage is Retro Express, a talented and versatile singer-songwriter duo that plays country, pop, rock, blues, Disco, Latin and swing.  Send me more information about Golden Ocala!