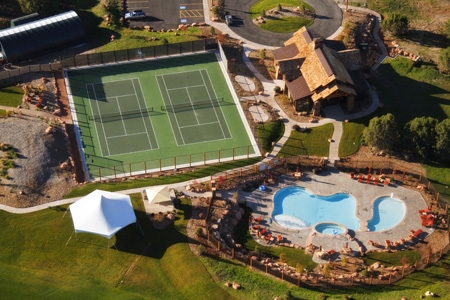 GCH Network e-News
Communities On the Water & the Golf Course
July 9, 2021 – July 11, 2021
TODAY'S HEADLINES
> Getaways – The Landings, GA Discovery
> Community News and Updates –
New Spa Director at Golden Ocala
Red Ledges Expands Tennis Facilities
NEW GCH COMMUNITIES!
> Trilogy at Verde River, Rio Verde, AZ – Gated, 55+, hiking, biking, North Scottsdale
> Sea Trail Plantation, Sunset Beach, NC – 54 holes of golf, beach access
> Ocean Ridge Plantation, Ocean Isle Beach, NC – 72 holes of golf, beach, Atlantic Ocean & ICW access
HOMES FOR SALE THIS WEEK ON GCH
> Dataw Island, SC Nearly New Golf View 4BR $595,000
> Lake Arrowhead, GA 1-Level New Construction 3BR $434,900
> Piper's Landing, FL Updated 3BR, Patio $289,000
> Reynolds Lake Oconee, GA 3BR, 2 Living Areas $515,000
COMMUNITY NEWS
> NEW! New Agronomy Director at Woodside
> Woodside Hosts Benefit Tournament
> New COO at Woodside, SC
> Events at Indian River Colony Club, FL
> Artist in Residence at Palmetto Bluff
> Summer Kickoff at Treasure Lake PA
> Club+ Resort Honors Sea Pines
> Jay Berger Promoted to Ibis Director of Athletics
Golf Retirement Planner
> Retire Melbourne FL: Top 10 Reasons to Choose Indian River CC
> Retire Savannah: Top 10 Reasons to Retire to The Landings
> Top 10 Reasons to Retire to Grand Haven – Video
> Retire to Harbour Ridge, FL – Top 10 Reasons
> Top 10 Reasons to Retire to Coastal Georgia & Osprey Cove
> Top 10 Reasons to Retire to Babcock National & Punta Gorda
> Retire to West Palm Beach, FL & The Club at Ibis (13 Reasons)
> Top 10 Reasons to Retire to Delaware (& Heritage Shores)
> Top 10 Reasons to Retire to Treasure Lake PA
> Top 7 Reasons for Retiring to Arizona
> Retire to Hilton Head and Bluffton
The Landings Discovery Visit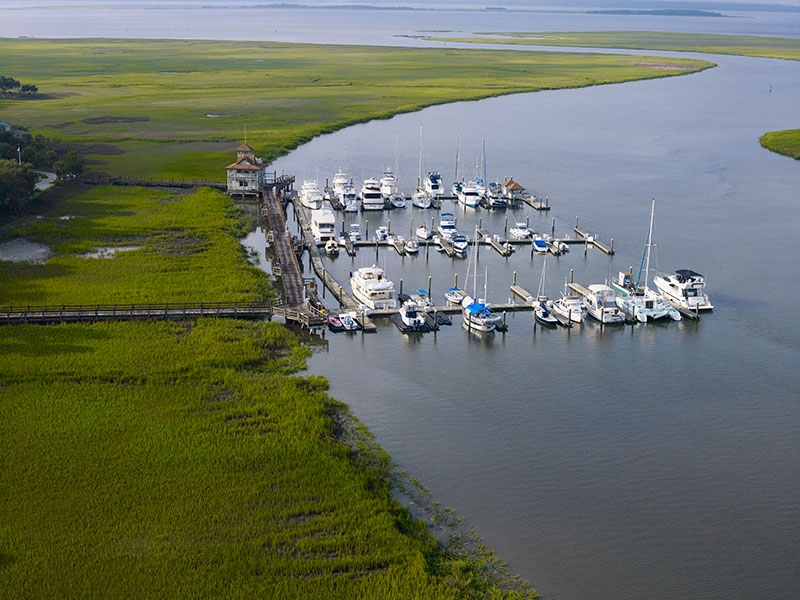 The Landings, GA: Discovery includes boat tour and more.
> The Landings, Savannah GA  invites interested homebuyers on a Discovery Visit and experience the community. Two separate packages are available: a three-day, two–night version priced at $349 per couple and a four-day, three–night version priced at $475 per couple.
Each package includes accommodations in a beautifully appointed island home, club membership for the duration of your visit, either one round of golf each or a private boat tour for the couple, full access to a 50,000-sf fitness and wellness center and bicycle rental at no charge. You'll be taken on a personalized real estate tour of The Landings during your visit. Send me more information about The Landings!
COMMUNITY NEWS AND UPDATES
New Spa Director at Golden Ocala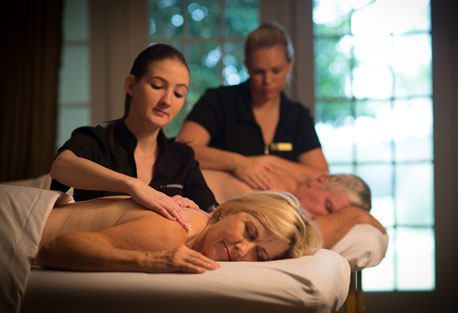 Golden Ocala, FL: Spa welcomes new director.
> Golden Ocala Golf & Equestrian Club, Ocala FL recently appointed Kendra Rice as its new Spa Director. Rice previously held the spa director title at JW Marriott in Nashville and the Trump International Hotel and Tower in Chicago.
A licensed aesthetician, she is also certified in massage therapy and laser hair removal. Rice began her tenure in the position by introducing a new line of SkinCeuticals skincare products to members of the spa. Send me more information about Golden Ocala!
Red Ledges Expands Tennis Facilities

Red Ledges, UT: Adding four new courts.
> Red Ledges, Heber City UT announced plans to add four new tennis courts to enhance its Cliff Drysdale Tennis Program. Located at the Red Ledges Village Center, these four additions will double the court total to eight and increase availability for open play, clinics, lessons, league play and member social events.
Renner Sports, the premier court builder in the Mountain West, is handling construction. The new facilities are scheduled to be completed and open by the start of the 2022 tennis season. Long-range plans call for the courts to be enclosed within a permanent building to allow for year-round play.  Send me more information about Red Ledges!