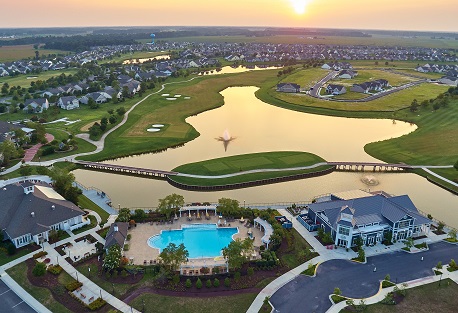 GCH Network e-News
Communities On the Water & the Golf Course
March 4, 2022 – March 6, 2022
TODAY'S HEADLINES
> Getaways – Savannah Lakes Village, SC Discovery Package
> What's Going On At…
Celebrate St. Patrick's Day at Heritage Shores, DE
Lakewood National, FL Hosts Hockey Event
NEW GCH COMMUNITIES!
> Savannah Lakes Village, SC – Lakefront community w/ 36 holes of golf
> Trilogy at Verde River, Rio Verde, AZ – Gated, 55+, hiking, biking, North Scottsdale
> Sea Trail Plantation, Sunset Beach, NC – 54 holes of golf, beach access
> Ocean Ridge Plantation, Ocean Isle Beach, NC – 72 holes of golf, beach, Atlantic Ocean & ICW access
HOMES FOR SALE THIS WEEK ON GCH
> Lake Arrowhead, GA New Construction 2BR $349,900
> Haig Point Club, SC 5BR, Turnkey Condition $899,000
> Indian River Colony Club, FL Move-In Ready 4BR $392,000
> Callawassie Island, SC 3BR Riverfront Estate $1,196,000

COMMUNITY NEWS
> NEW!  Buffet and Music at Treasure Lake
> Birding at Dataw Island
> Cutting Edge Technology at Sea Pines
> Ford's Colony Donates to RIDES Program
> 2021 Annual Index – Top Posts, Homes, More
> Pickleball Center Opens at Callawassie Island Club
Golf Retirement Planner
> Top 10 Reasons to Retire to Savannah Lakes Village, SC
> Retire Melbourne FL: Top 10 Reasons to Choose Indian River CC
> Retire Savannah: Top 10 Reasons to Retire to The Landings
> Retire to Harbour Ridge, FL – Top 10 Reasons
GETAWAYS & STAY 'N' PLAYS
Savannah Lakes Village Discovery

Savannah Lakes Village, SC: Visit, golf, swim and more.
> Savannah Lakes Village, McCormick SC  invites you to visit the community for either three or four days on a special Discovery Visit package.
Accommodations are on the lake peninsula in the Southwind Cove Townhomes. This package also includes rounds of golf on the lakefront landscapes of two championship golf courses; tennis, pickleball or bowling; access to fitness amenities, yoga and the swimming pool.
You can explore Savannah Lakes Village freely by foot, bike, kayak or boat, and you'll also receive a rivate community tour. Stay for 3 days, 2 nights for $199 or choose to stay for 4 days, 3 nights for $275.  Send me more information about Savannah Lakes Village!
WHAT'S GOING ON AT…
Celebrate St. Patrick's Day at Heritage Shores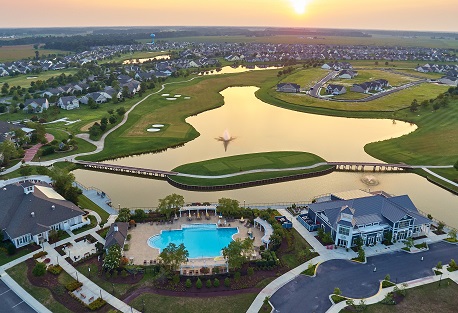 Heritage Shores, DE: Celebrate St. Patrick's Day.
> Heritage Shores Bridgeville DE invites one and all to enjoy a St. Patrick's Day Celebration at Heritage Shores on Sat., March 19 from noon to 3 p.m.
Wear festive green and enjoy live music, traditional Irish fare, drinks and prizes. Open House and check-In is at the community's Discovery Center from 10 am-12 noon.
Tour the Brookfield Residential Models and enter to win golf plus dinner for two at the Heritage Shores Club.  Send me more information about Heritage Shores!
Lakewood National Hockey Event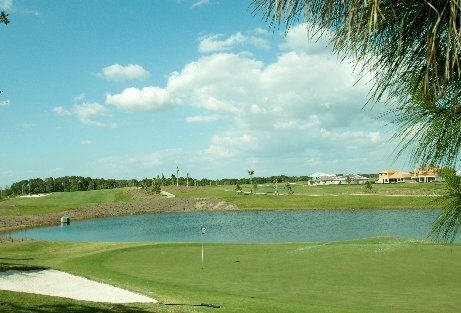 Lakewood National, FL: Hosts upcoming hockey event.

> Lakewood National, Bradenton FL  will team up with the Tampa Bay Lightning hockey team on Sun., Mar. 27 to host a Youth Hockey Ball Tournament followed by a watch party as the Lightning play the New York Islanders that afternoon.
The public is invited to watch 20 youth teams play hockey on Main Street in Lakewood Ranch.
Youth Hockey Ball Tournament begins at 9 am. Tampa Bay Lightning Watch Party begins at 1 pm, with puck drop at 2 pm. Guests are welcome to bring chairs, but please leave coolers at home. Dogs are welcome but must be kept on a short leash.  Send me more information about Lakewood National!