GCH Network e-News
Communities On the Water & the Golf Course
April 2 2021 – April 4, 2021
TODAY'S HEADLINES
> Getaways – Heritage Shores, DE, Discovery Visit
> What's Going On At… 
Online Fitness at The Landings, GA
Veteran Memorial at Treasure Lake, PA
NEW GCH COMMUNITIES!
> Trilogy at Verde River, Rio Verde, AZ  – Gated, 55+, hiking, biking, North Scottsdale
> Sea Trail Plantation, Sunset Beach, NC – 54 holes of golf, beach access
> Ocean Ridge Plantation, Ocean Isle Beach, NC – 72 holes of golf, beach, Atlantic Ocean & ICW access
HOMES FOR SALE THIS WEEK ON GCH
> Harbour Ridge, FL Updated Golf & Water View 3BR, $749,000
> Colleton River Club, SC Golf VIniew 5BR, Fireplace, $799,000
> Kingsmill on the James, VA 1-Level Golf View 4BR, $599,000
> Indian River Colony Club, FL Updated Golf View 4BR $270,000
> NEW! Virtual Wine Event at Callawassie Island
> Korn Ferry Tour at The Landings
Golf Retirement Planner
> Piper's Landing Visit Packages for 2021
> Top 10 Reasons to Retire to Grand Haven – Video
> Retire to Harbour Ridge, FL – Top 10 Reasons
> Top 10 Reasons to Retire to Coastal Georgia & Osprey Cove
> Top 10 Reasons to Retire to Babcock National & Punta Gorda
> Retire to West Palm Beach, FL & The Club at Ibis (13 Reasons)
> Top 10 Reasons to Retire to Delaware (& Heritage Shores)
> Top 10 Reasons to Retire to Treasure Lake PA
> Top 7 Reasons for Retiring to Arizona
> Retire to Hilton Head and Bluffton
Getaways & Stay 'n' Plays
Heritage Shores Discovery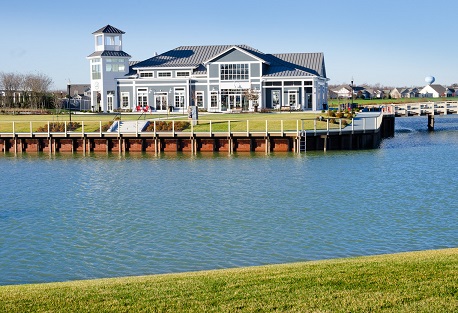 Heritage Shores, DE: Come explore community, amenities.

> Heritage Shores Bridgeville DE presents its 3-Day Discovery Package for interested property buyers who want to experience first-hand the community's resort lifestyle. The package includes two nights in an on-site, 2-BR residence, two lunches and two dinners per person.
You'll also receive use of a golf cart for exploring, free round of golf for two. Access to the clubhouse, pools, fitness centers is also included.
You're also invited to join classes in aerobics, Zumba, jazz, tap and more. Plus, you'll receive an informative presentation about the community, its homes and amenities.
Total price is just $229 for two guests age 55 and up. Send me more information about Heritage Shores!
WHAT'S GOING ON AT…
Veteran Memorial at Treasure Lake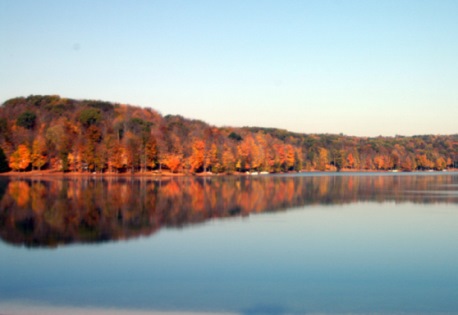 Treasure Lake, PA: Honors veterans, raises funds and more.
> Treasure Lake, DuBois PA is continuing its efforts to establish a veterans memorial in the community, to honor military service men and women.
Staffed by resident volunteers, the Treasure Lake Grant and Fundraising Committee is overseeing efforts to raise funds for the project, primarily through the sale memorial inscribed bricks.
Construction plans call for the memorial structure to be built below the community's Lakeview Lodge, near the gazebo at lake's edge. Send me more information about Treasure Lake!
Online Fitness at The Landings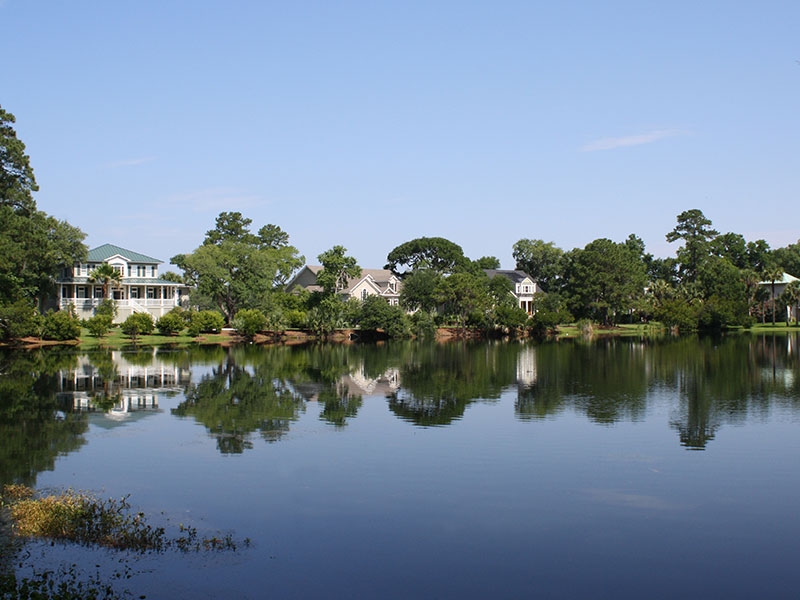 The Landings, GA: Coastal community offers online fitness.
> The Landings, Savannah GA recently began streaming online fitness classes through the MyWellness app of the club's Oakridge Wellness Center.
With programs focused on strength building, flexibility and fitness for golf or tennis, the program offers something for everyone in the community.
Its benefits include start-anytime convenience and customizable screens. A participant can make their viewing screen as small or large as they wish, including pairing their phone with a big-screen TV for viewing. Send me more information about The Landings!