GCH Network e-News
Communities On the Water & the Golf Course
September 28 – September 30, 2018
TODAY'S HEADLINES
* Getaways & Stay 'n Plays – WindRiver Discovery
* What's Going On At … Weekend Music at Sun City
* Community News and Updates – New Park at Balsam Mtn

Homes for Sale This Week on Golf Course Home
> The Landings, GA 3BR, Outdoor Living Spaces $549,000
> Mountain Falls, NV 3BR Models From High $100,000s
> Southern Hills Plantation, FL 2-3BRs From $260,000s
> Dataw Island, SC 3BR, 2 Lots $279,000

WHAT'S TRENDING ON GOLF COURSE HOME
> Comanche Trace, TX Tour of Homes, 7 Models
> Toll Brothers National Sales Event
> International Night at GlenLakes, Whisky Dinner at WindRiver
> Book Your FL Rental Now – Don't Get Left Out In The Cold
> Top 20 Golf Communities in NA Named By GolfCourseHome
> Dog Parks at These Golf Communities Are for People, Too
> Doing Good Is Doing Well at These Top 20 Communities
> Community Farms Propel These Communities into Our Top 20
> Art Studios, Visiting Artists Inspire the Spirit
> Walkable Villages Make Golf Communities Old-Time Friendly
GETAWAYS & STAY 'n' PLAYS
WindRiver Discovery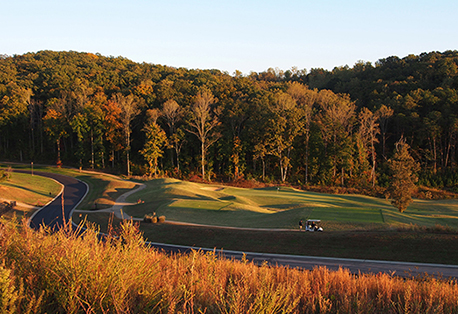 WindRiver, TN: 3 days, golf, dining and more during discovery.
> WindRiver, Lenoir City TN presents a Discovery Package that provides VIP access to all community amenities. This package includes three days and two nights' accommodations at the WindRiver Lakeside Inn or Highlands Cottage
Golfers will enjoy a round of golf for two, dinner for two at WindRiver's on-property Citico's Restaurant & Club. Each day starts with breakfast for two at Lakeside Inn or Citico's Restaurant. Also included is a tour of the community and surrounding area. Price is just $359 per couple. Send me more information about WindRiver!
WHAT'S GOING ON AT…
Weekend Music at Sun City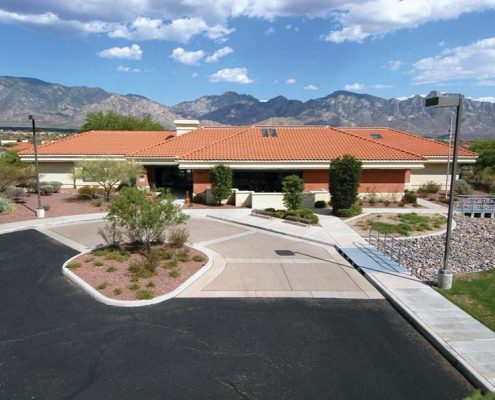 Sun City Oro Valley, AZ: Come to community for great music.
> Sun City Oro Valley, Oro Valley AZ has a full weekend of musical entertainment lined up. On Fri., Sept. 28 starting at 5:30 in the Restaurant it's Michael P & the Gully Washers, a popular Tucson dance band with outstanding vocal harmonies and a vast repertoire of styles.
Then on Sat., Sept. 29—same time, same place—it's an evening live with Rene Taylor. Closing out the weekend, the music continues—this time with amateur performers getting their chance in Sunday Night Karaoke, a Sun City Oro Valley tradition. Send me more information about Sun City Oro Valley!
COMMUNITY NEWS AND UPDATES
Balsam Mountain Opens New Park

Balsam Mountain Preserve, NC: New park opening.
> Balsam Mountain Preserve, Sylva NC  is set to open its innovative new golf amenity, the Palmer Practice Park. This cutting–edge design represents the evolving nature of golf today, providing a casual, brisker playing alternative to Balsam's full-length 18-hole course.
Palmer Practice Park, lighted for night play, features bentgrass teeing surfaces, target fairways and target greens, a short-game complex with a chipping/pitching green, practice bunker, and a fairway approach area plus a 3,500-sf putting green. Send me more information about Balsam Mountain Preserve!